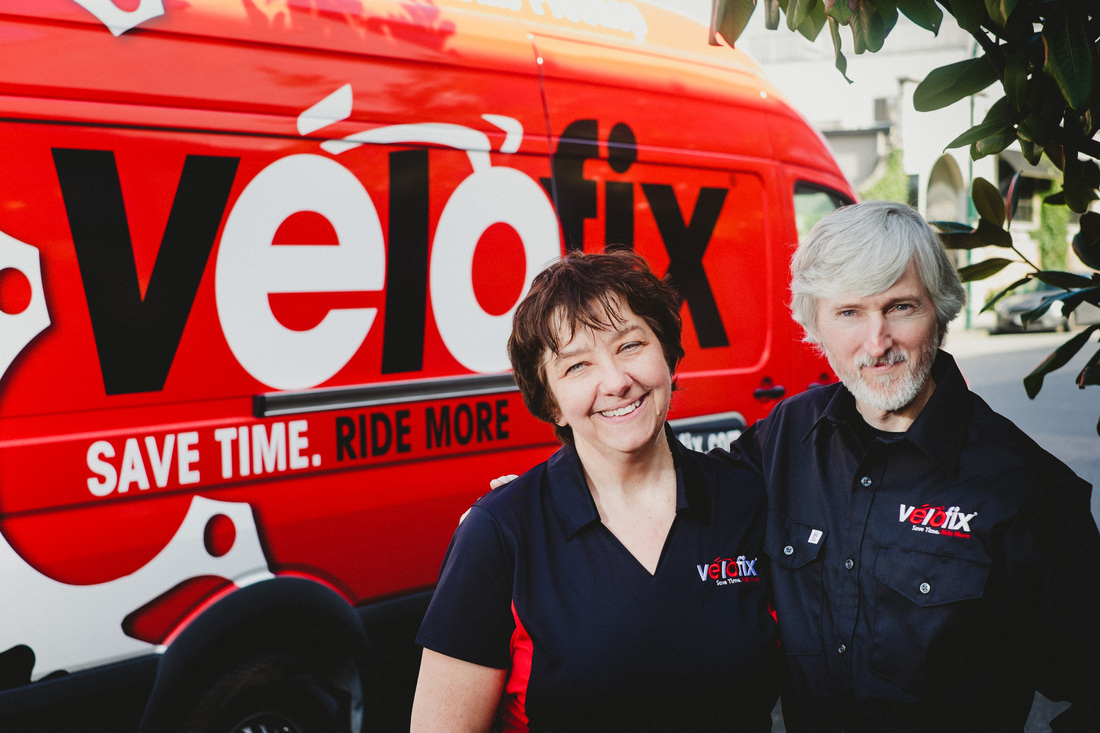 It has been a whirlwind couple of weeks but I feel like ringing my own bell now. My husband and I just launched our newest venture, a Velofix franchise. Velofix (
www.velofix.com
) is a mobile bicycle shop, where you book online and we come to your home, work, or school and tune up your bike. It is simple out front but behind the scenes it is anything but.
As an entrepreneur or, as I like to call myself, a multipreneur, looking at business ideas is a long process. It is not something to be decided quickly. This is why it took a couple of months to complete the research and make the decision to jump in with both feet.
Since I was already a business owner, I knew the high level of standards I expected and Velofix doesn't disappoint. It is professional, detailed, and a very strong company. It has a well-developed system in place to ensure the high quality cyclists need and demand. And that is the point, isn't it? Without happy customers, no business can succeed.
So how does this dovetail with my other ventures? They all serve different client bases to some extent but the interesting thing is that Velofix can appeal to all of my other clients because it serves the other part of their lives that my other companies don't.
Had I thought about investing in a business like Velofix before it popped upon my radar? Not in the least, but opportunities pop up when you least expect them. You just have to recognize them when they do and carpe diem. I'm glad I did.